A Film by Dr. Christopher C. Odom, MFA, PhD
Justice for george floyd:
The tipping point?
JUSTICE FOR GEORGE FLOYD: THE TIPPING POINT?
LOGLINE
An impassioned, skeptical digital media scholar filmmaker must overcome generational and cultural bias to uncover why the Justice for George Floyd Protests became a global social movement and propose concrete strategies for social movements to duplicate the movement's success.
Director, Producer, Writer, Editor
Dr. Christopher C. Odom, MFA, PhD
Director of photography
Daniel Kutnink
Details
23:15 minutes, 4K DCI 4096 x 2160
Completed 2023
Cast
Dr. Catherine R. Squires
Dr. Danielle K. Brown
Marquise Bowie
Cadex Herrera
Christopher E. Harrison
Wanja Kuria
KingDemetrius Pendleton
Bridgette Stewart
Dr. Christopher C. Odom, MFA, PhD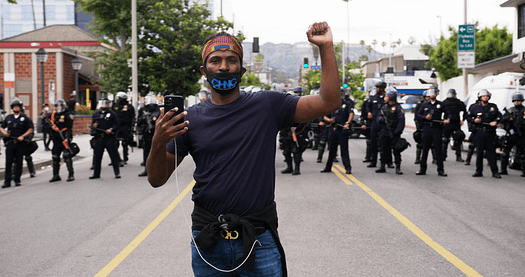 GET NEWS & UPDATES